Meet Golden Goliath Management and Technical Team at PDAC
Vancouver, February 19, 2020, Golden Goliath Resources Ltd. (TSX.V GNG ) (US: GGTH-F) (Frankfurt: GGZ)

The Company would like to invite shareholders and potential investors to meet our Management and Technical Team at this yearʻs PDAC (March 1 to 4 at the Toronto Convention Center). We will all be there to answer your questions, show you information you may want and let you look us in the eye. We are very pleased with our exploration activities in Ontario over the past year and want to share our excitement regarding our potential with you. Our Geophysical Advisor, Bob Middleton will be there to explain the importance of the geophysical results on the Kwai property. Mr. Middleton has coauthored a paper entitled :
GEOPHYSICS FOR MAPPING SHEAR AND FAULT CONTROLS OF GOLD MINERALIZATION
R. S. Middleton, P.Eng. MSc. BSc. And J. Laarman, P.Geo, MSc., PhD

Bob will present this paper at the North West Ontario Prospectors association meeting and will be happy to discuss it with you.
If you can come to our Booth on Monday afternoon March 2, you can also meet, chat and have your picture taken with Rock and Roll Icon Ronnie Hawkins, who is a long time friend of CEO Paul Sorbara.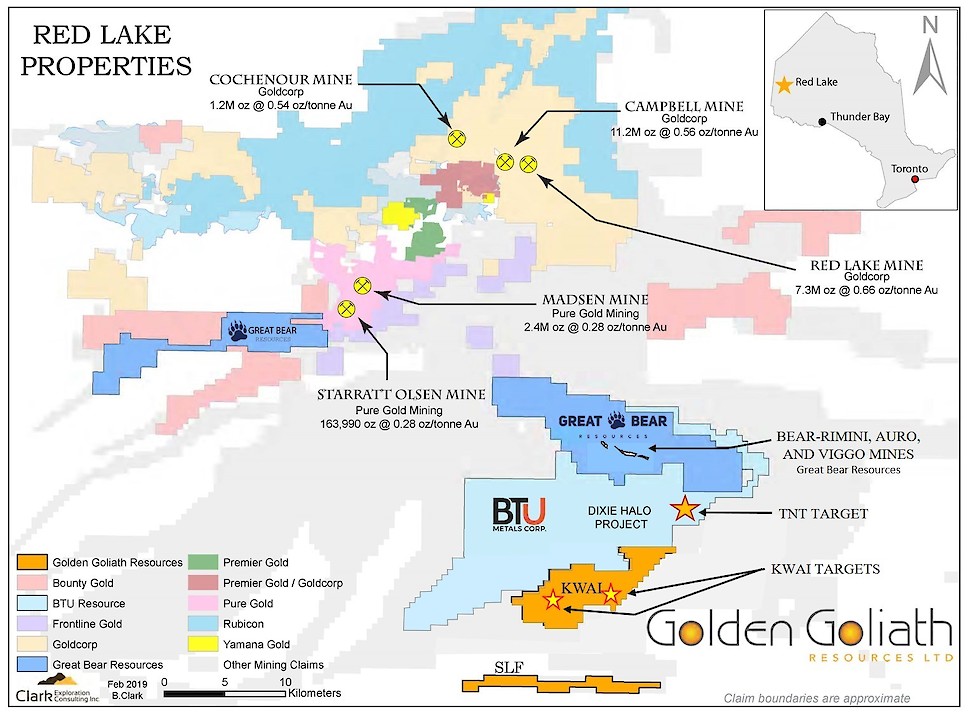 Figure 1 Red Lake District Properties including the Kwai and SLF properties of Golden Goliath

About Golden Goliath

Golden Goliath Resources Ltd. is a junior exploration company listed on the TSX Venture Exchange (symbol GNG). The Qualified Person for the information regarding Ontario properties is J. Paul Sorbara M.Sc., P.Geo. The Company is focused on exploring and developing the gold and silver potential of properties in the Red Lake District of Ontario. The Company also holds a 100% interest in the San Timoteo property, located in the Sierra Madre Occidental Mountains of northwestern Mexico, as well as NSR royalties on several other nearby properties, and 100% of the La Cruz property, also in Chihuahua.

To find out more about Golden Goliath visit our website at www.goldengoliath.com.

FOR MORE INFORMATION CONTACT:
Golden Goliath Resources Ltd.
J. Paul Sorbara, M.Sc., P.Geo
President & CEO
Phone: +1(604) 682-2950 Email: jps@goldengoliath.com

Neither TSX Venture Exchange nor its Regulation Services Provider (as that term is defined in the policies of the TSX Venture Exchange) accepts responsibility for the adequacy or accuracy of this release.